Investing in lab-grown meat has become a hot topic for anyone keeping an eye on the future. With the climate crisis looming, lab-grown meat has the potential to change the world. Currently, production prices are still too high for retail. But with some big-name investors giving a helping hand, the ultimate goal of becoming an everyday meat alternative is getting closer and closer.
Are there Lab-Grown Meat Companies to invest in?
There are currently a limited number of pure-play lab-grown meat, publicly traded companies, with the most notable being MeaTech 3D Ltd. (MITC). With that being said, cultivated meat companies have seen a 487% increase in funding from 2019, according to a report assembled by the Good Food Institute (GFI).
However, hundreds of millions of dollars have been invested in the cultured meat industry through private equity investments. These companies are backed with significant confidence and will likely rocket in value as soon as the lab-grown meat industry hits the shelves.
So, where do you grab your slice of the lab-grown meat pie in these early stages? The answer is to keep your eye on progress or buying stocks in the companies supporting the smaller start-ups.
For example, Tyson Foods (the meat production giants) announced a massive investment in Future Technologies (cultured meat producers). Tyson is likely, therefore, to be at the forefront of the cultured meat industry as it progresses. Tyson is also listed on the NYSE.
Another example is the UK listed 'Agronomics', which invests in lab-grown meat and saw its value go up 300% from Jan-July 2021. There is also the possibility that more private cultured meat companies could IPO at some point in the future, following on from Beyond Meat's route in 2019.
In many industries, a fortune or high profile is required to be a private equity investor. However, in emerging technologies, companies often welcome investments and investors of all types. Investors can also opt-in to invest in a portfolio of cultured meat companies via venture capital funds.
Lab-Grown Meat Companies Investors Should Keep an Eye On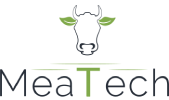 MeaTech3d
MeaTech3D was the first lab-grown meat company to go public in the US. Listed on the NASDAQ as 'MITC', this naturally is gaining attention from investors due to the limited availability for lab-grown meat stocks currently. MeaTech3d can also be found under the ticker $MEAT or $MTTCF on the Pink OTC exchange.
MeaTech3d is a startup based in Israel with a goal of producing the first lab-grown steak. Their process involves the use of 3D bio-printing and inhouse produced bio-ink, the end product being similar in texture and taste as traditional meat products. The founder of MeaTech3d is Sharon Fima who was also the founder and CTO of Nano Dimension, developing a complete desk-top 3D printing system for multilayer PCB's.
MeaTech3d has gained considerable attention over the past couple of years, adding significant investors such as Rami Levy of Rami Levy Hashikma Marketing and Steve Lavin of OSI Group. Rami Levy Hashikma Marketing is one of the largest Israeli retail supermarket chains and meat importers, while OSI Group is one of the largest global meat suppliers to McDonald's and other fast food chains such as Subway and Starbucks. OSI Group has also worked with Impossible Foods to produce the Impossible Burger, helping quadruple its production by end of 2019.
This year alone MeaTech3d has raised over $12.7 million in funding while also starting the process for IPO in the United States. These new funds will help future R&D along with helping progress the acquisition of cultured-meat company Peace of Meat.
There have been concerns that MeaTech3d has been burning through its cash, but as it is in the early days of it's development there is arguably little reason to panic.
---

Mosa Meat
Mosa Meat created the very first lab-grown burger back in 2013 and has since been very open to investments. Their ongoing progress has raised over an incredible $85m in funding, as they look to launch lab-grown meat for retail in 2021.
In 2021, they successfully removed animal components from their production to reduce the cost of fat by 66 times - taking them closer to consumer launch.
Investing and partnering with Mosa Meat can be initiated directly through their company website. Mosa Meat outlines investments into two types:
Investments over €10,000
Investments below €10,000
Updated Dec 15th, 2020: Mosa Meat no longer offers these types of investments.
---

UPSIDE Foods
UPSIDE Foods (formerly Memphis Meats), was founded in 2015 by cardiologist Uma Valeti alongside Nicholas Genovese and Will Clem. Their goal was to focus on developing cell-cultured meat, poultry and seafood.
Formerly known as 'Memphis Meats', they rebranded in 2021 alongside the announcement of their first consumer lab-grown chicken planned for late 2021.
UPSIDE Food's historic US$161 million Series B funding round is not something to overlook. This is clear evidence that investors, including Softbank Group, Norwest and Temasek (backed by the Singapore government), are trusting and believing in the company.
UPSIDE also has a host of celebrity investors, including Richard Branson, Bill Gates and Kimbal Musk.
UPSIDE Foods developed the world's first cultured poultry in 2017, but it has yet to hit stores. Now, they plan on selling in the U.S. in 2021 (pending regulatory review)!
"Consumers are hungry for products that are humane, sustainable and delicious, and UPSIDE Foods is meeting them at the center of their plates with meat they can feel good about," said John Mackey, CEO of Whole Foods.
UPSIDE Foods is a good bet for being an ongoing leader in cultured meat.
---

Future Meat Technologies
Like Memphis Meats, Future Meat Technologies has received considerable backing from Tyson Foods. They were able to raise $14 million in Series A funding. Investors also include s S2G Ventures, ADM Capital, Emerald Technology Ventures, Manta Ray Ventures, and Bits x Bites.
Earlier this year, Future Meat raised an additional $26.75 million in funding through its strategic partners and in February announced the production of a cultured chicken breast at a $7.50 pricepoint.
They now have a new facility that makes scalable cell-based meat production a reality, with the capability to produce up to 500 kilograms of cultured products a day, which is equivalent to 5,000 hamburgers, or one cow, once it will be fully operational, the company says.
Future Meat claims their manufacturing process has been shortened to just two weeks. However, the clearest sign of their progress is their confidence in getting lab-grown meat costs down to $10 per pound by 2022.
---

Meatable
Dutch start-up Meatable was founded in 2018 and has since caught investors' attention, raising over $3.5 million. Meatable uses stem cells collected from umbilical cords for cultured mince beef. This process allows them to grow cells without using a foetal bovine serum.
---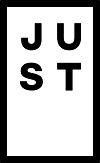 Eat Just, Inc.
As of June 2021, Eat Just, Inc. is a private company - just like every other lab-grown meat company and start-up. That means only private donations are possible. However, CEO and founder Josh Tetrick said in 2020: "Our plan is to hit operating profitability before the end of next year." Before adding, the company is aiming to go public at some point after that.
The company has over $1 billion valuation and raised a $200 million financing round in March 2021.
JUST stated in 2020 that they were seeking funding to take their valuation over $2 billion. A spokesman said, "As a high-growth company focused on expanding Just Egg sales and capacity expansion needs, we are always evaluating sources of capital to achieve our mission to build a healthier, safer food system."
JUST has been recognized as:
One of Fast Company's "Most Innovative Companies"
Entrepreneur's "100 Brilliant Companies"
CNBC's "Disruptor 50"
World Economic Forum Technology Pioneer.
JUST Egg was named among Popular Science's "100 Greatest Innovations".
Fast Company's "World Changing Ideas."
Eat Just, Inc's Funding History
January 2011: $2.0m
May 2013: $1000K
September 2013: $1.5M
February 2014: $26.1M
December 2014: $95.0M
July 2015: $120M
August 2016: $7.5M
March 2020: $1.3B
Total: $1.5B
EAT Just, Inc.'s Private Investors
BlackPine Private Equity Partners
Founders Fund
Khosla Ventures
Uni-President Enterprises Corporation
Velos Partners
WP Global Partners
All figures sourced from Equityzen.com
---

Integriculture
Japanese based Integriculture is very interesting as they have multiple cultured meat projects in the works. Having made the very first lab-grown foie gras back in 2017, they've since worked to lower the prices drastically, using FBS (fetal bovine serum) in their unique "CulNet System."
Those looking to invest in lab-grown meat companies should also keep an eye on Integriculture's 'SpaceSalt' project. SpaceSalt is a product that will hopefully allow the public to grow their own meat at home.
Integriculture has plans to launch their lab-grown foie gras for retail in 2023 and restaurants in 2021.
Since their 2015 foundation, Integriculture has had a total of $10.1M funding, with $7.42M in their latest Series A funding.
---

Because Animals
Pets provide the opportunity for an extra market for cultured meat, and that's exactly what Because Animals are focusing on. The Delaware based company created the first-ever cultured meat pet food, using a growth serum that avoids FBS and unfermented products. They plant to release their lab-grown meat for pets in 2021.
Because Animals is funded by 4 investors, including KEEN Growth Capital and SOSV.
---

Tyson Foods
Tyson Foods isn't a lab-grown meat company, but it has heavily invested in companies such as Future Meat Technologies. Having spent millions in the cultured meat industry, it's clear they will be in a prime position to benefit once the industry takes off. As a publicly listed company on the New York Stock Exchange, Tyson provides a potential route to investing in lab-grown meat companies.
TSN saw a +24.41% increase in stock value from July 2020 - July 2021. During COVID-19, there was a low demand for $TSN products, causing it to underperform the broader market.
---

Neto Group
Like Tyson, Neto is not a cultured meat company. But they have placed investments in lab-grown companies, including Future Meat Technologies. Investors should consider adding a stake from companies such as Tyson and Neto to their portfolios, to gain exposure that provides benefits for the future of cultured meat.
---
Cultured Meat Investment in The Future
As lab-grown meat continues to progress, billions of dollars are likely to flow through the industry. Massive investment opportunities will arise. Anyone who wants to invest in a lab-grown meat company should get involved at this early stage, to make very attractive returns in the future.
Investors should not lose hope at this early stage, as often investment management firms take years to arrange mutual funds, ETFs and other tools to allow for investments in a developing segment. Though the current options are limited, there is a feeling that this is an industry ready to explode.